Candace Liddy is an equine sculptor whose work is well known for its beauty, grace and artistic style as well as for its accuracy and attention to detail.

The rapport Candace has with horses enables her to bring a special insight into her pieces. "I want people who love art to see my work as sculptures that reflect composition, movement, complexity and emotion. But just as important, they are expressions of my love for the medium I choose to use and the animals I portray. Working in bronze gives me the ability to put strength and fragility together without compromising the detail, freedom, or movement of my horses."

Candace feels very honored to now be a full member of the American Academy of Equine Art. After more than 30 years of doing Equine Art it is gratifying to be included into this elite organization in such a capacity. She hopes that her work will continue to reflect on the AAEA and her participation in the group will further our goals to represent the horse in all its beauty. 

* "The American Academy of Equine Art, Inc. was established in 1980 by a group of ten distinguished artists, individually famed for their work on equine subjects. Their aim was to maintain a degree of excellence within the genre, and to promote the academic representation of the equine form in drawing, painting and sculpture. Loosely based on the Royal Academy of Arts in London, the AAEA serves to educate and encourage a broad awareness and appreciation of contemporary equine art as a specific and distinctively worthy segment of fine art in America.

Full membership in the Academy is accorded only to artists of professional maturity and achievement, who are committed to the mission of the AAEA and are willing to contribute in a teaching capacity through workshops, seminars, lectures, demonstrations and critiques. In addition to a proven knowledge of equine anatomy and an ability to depict the horse, Full members must demonstrate a consistent facility in dealing with the human figure, landscape, background, etc." 

* From the AAEA home page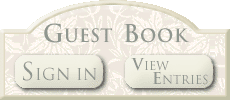 visitors have enjoyed this site since 3/7/2000

All images contained on this website Copyright Candace M Liddy. It is unlawful to copy any images from this site!

Candace M. Liddy Bronzes 

                    &

Stampede Resin Castings

Last Update January 3, 2015.

Candace Liddy

4250 Kings Point Road

Excelsior, MN 55331

Hello to all of you!

As you view, these pages, please bear with us as we upgrade the site. It is a work in progress to make it more user friendly.  

My philosophy of quality work above quantity has not changed.  Please be patient as the charges are made.  

None of the information on the test page is of value for anyone other than the Webmaster in Training  He has stated that Murphy of 'Murphys Law Fame' makes regular visits to his work and computer. 

 If you see something that bothers you, or you like, please let us know.  

Thank You,





Come visit our NEW website at:

www.candaceliddybronzes.com